I thought this would be my entire course... took my soup, desserts and main course first before starting...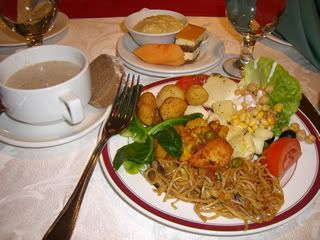 Although my dish looks pretty full, half of it was filled up with salad stuff. Keke~
My colleague's dish... cos my dish wasn't really complete as I skipped all the meat dish.
The durian dessert was superb!! The texture's creamy yet not heavy, uber light and fluffy like mousse, tasted just like the real thing... and I believe that's cos it's made with the freshest durians!!
Soooo nice~ When I sent the first spoonful into my mouth, it was unbelievable! Too heavenly, I really can't find words that's good enough to describe it!!
It was so good that I took a second serving, along with more cakes. =P
And finally, the entire spread~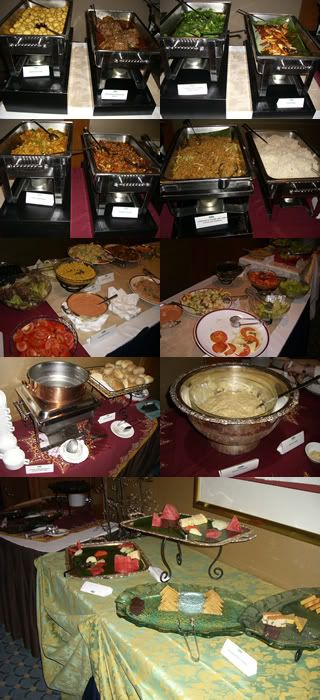 Those above where taken after we've eaten, so looking pathetic with very little of everything left... especially the fruits and yummy desserts.
A little extra:
From some colleague on 26 June... dunno who. Haha~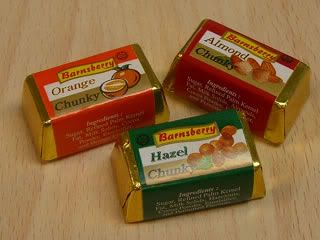 Mummy didn't cook because our new washing machine came (Finally! Mummy's been handwashing those clothes for months!!) on 27 June so Daddy bought dinner~
Although I prefer greens than mock stuff, these curry mock mutton with potatoes, mock meat and mock fish tasted super yummy yummy!! =D