I was there with my colleagues today and we ordered this Cheesy Delight Meal set for 2 or 3 pax.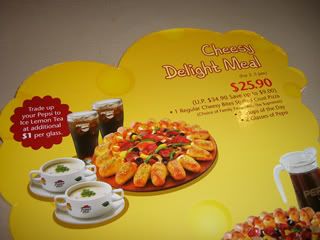 My Pepsi.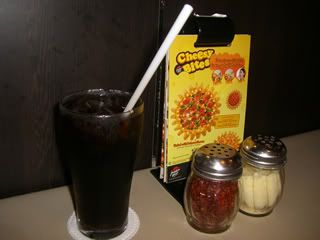 They were nice to order Veggie Lover for my sake. =)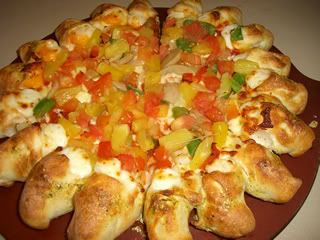 We ordered a side dish besides the meal set so they can get some meat.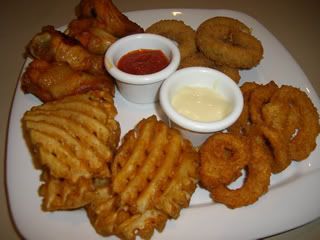 The pizza close up.
A slice in my plate.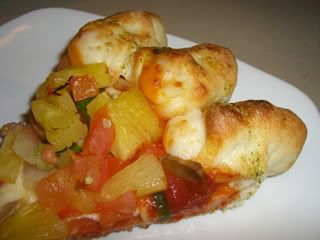 The spread on our table.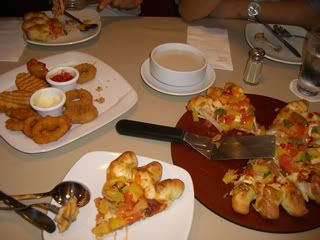 The cream of mushroom wasn't nice leh, not creamy one.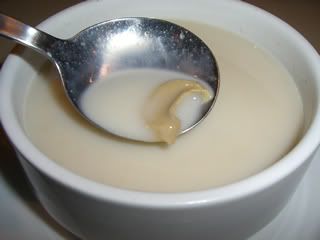 The pizza's not bad, better eaten while still hot~ I had Pepsi, some cream of mushroom, 2 slices of pizza, the criss-cross wedges and was soooo full after this meal... That's all folks! :D