Wedding dinner @ Raffles The Plaza on 23rd June 2006
The normal dishes...
Double happiness cold dish combination
Braised shark's fin soup with crab roe and snow fungus
Sauteed crystal prawns with gingko nuts and broccoli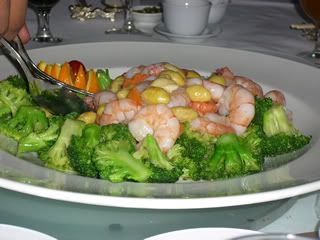 Oven baked de-boned chicken with crispy garlic and ginger
The same dish... think I missed the steamed fruit fish with nonya sauce
Baked pork ribs capital style
Fragrant fried rice with shredded chicken, salted egg yolk, shallot and onion
The last dish before dessert was finally served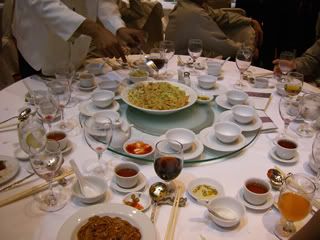 My red wine~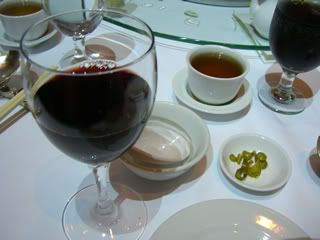 And the vegetarian food exclusively for me!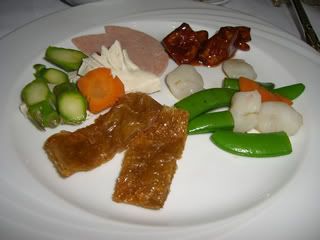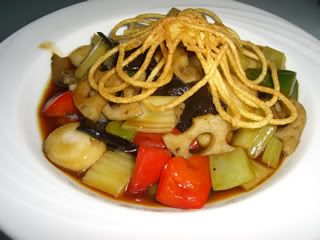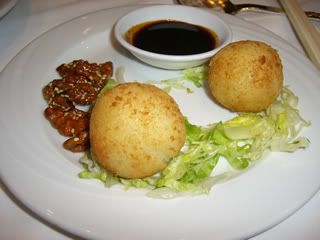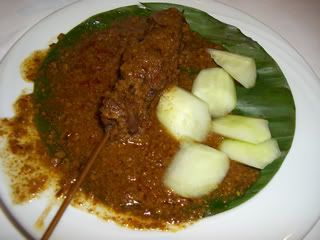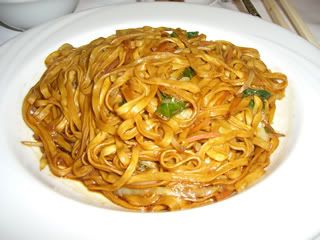 Desserts... I ate both =X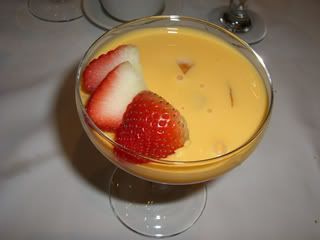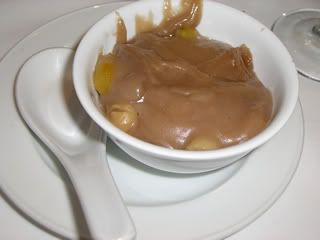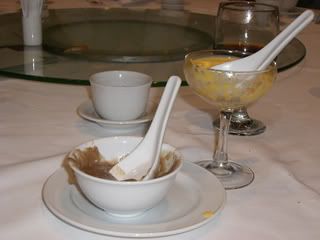 Wedding lunch @ City Harvest Church on 24th June 2006
Sushi
Brani
Meesiam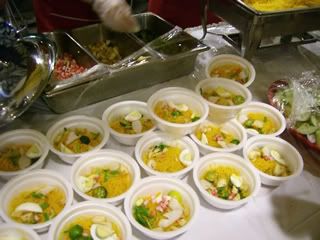 Satay
Drinks and dessert (chendol soup, heard it's good but I didn't eat that)
My colleague's dish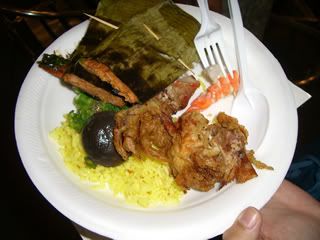 My own...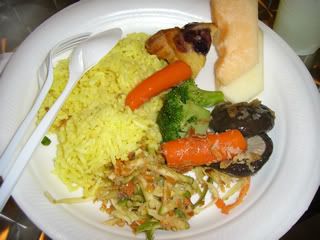 Borrowing a table so I can take photo =P
Fruits and desserts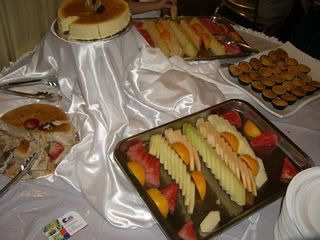 My fruits and my desserts