Celebrating Father's Day with dear's family at East Coast Seafood Centre on Saturday.
While waiting for our dinner...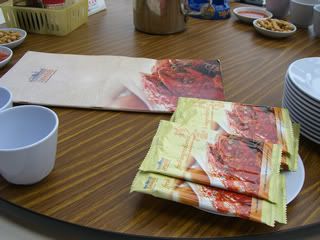 时菜 seasonal green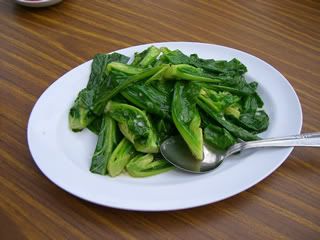 蟹王鱼翅 sharks' fin with crab meat
Fried baby squids
Beancurd with mushrooms (ordered just for me =P)
Boiled live prawns
Chicken satay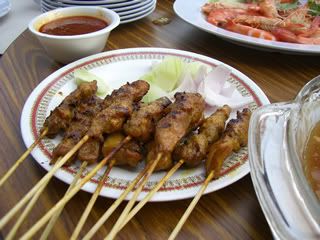 Black pepper Sri Lankan king crab
Yong Chow fried rice
More of the crab dish...
Dear ate the big claw!!
Garlic steam codfish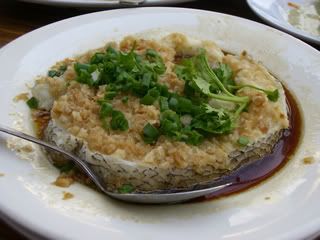 Dessert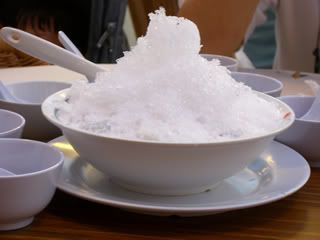 It's honey dew sago~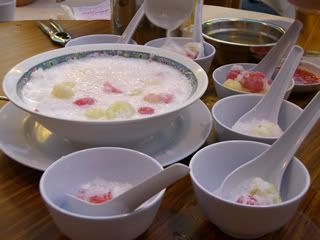 My bowl of sweet goodies =D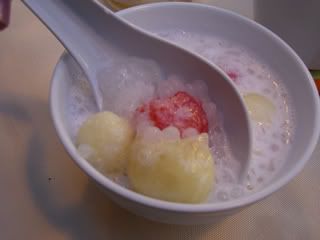 Quite obvious that it's getting darker as we eat... haha~
Lunch on Sunday... Dear's mum cooked vegetarian fried rice, laksa, dear's fave dish and soup. I had the vegetarian fried rice while dear had laksa which comes with fishcakes, chicken, a prawn and "hum"s.
Dinner at Wasabi Japanese Restaurant in Compasspoint~
Dear's chicken katsu bento :)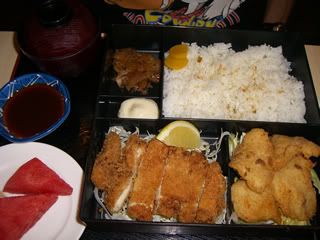 My yasai tempura rice set... this pic really reminds me of
the days I spent in Japan and ate in company dormitory
.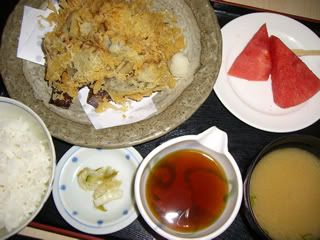 Look! I was soooo hungry I actually finished
everything
!!! *burp*
A little extra but I just wanna share~~~ Today's dinner at home with mum and dad. Fried veggies with bits of shredded mock stuff and 豆包 =)~~ I love mummy's cooking! Yay~ (^_^)v