Looking at these pics made me miss Chinese New Year!! But it wasn't really a good time... because I always gain too much weight right after! *sulks* :p Hahaha~ Enjoy drooling! (^_^)v
Steamboat at home while counting down to CNY (28 Jan 2006)
It's the first time in my (and my parents') entire life that we had steamboat at home!! Here's the veggies that Mum prepared~ (^_^)
While Dad set up the brand new electric hotplate!
Together they make such fine couple! Keke~ Mum's pouring the soup into the steamboat.
The sumptuous spread!
With the chopsticks and bowls laid out nicely, we were all ready to stuff ourselves silly with those yummy food~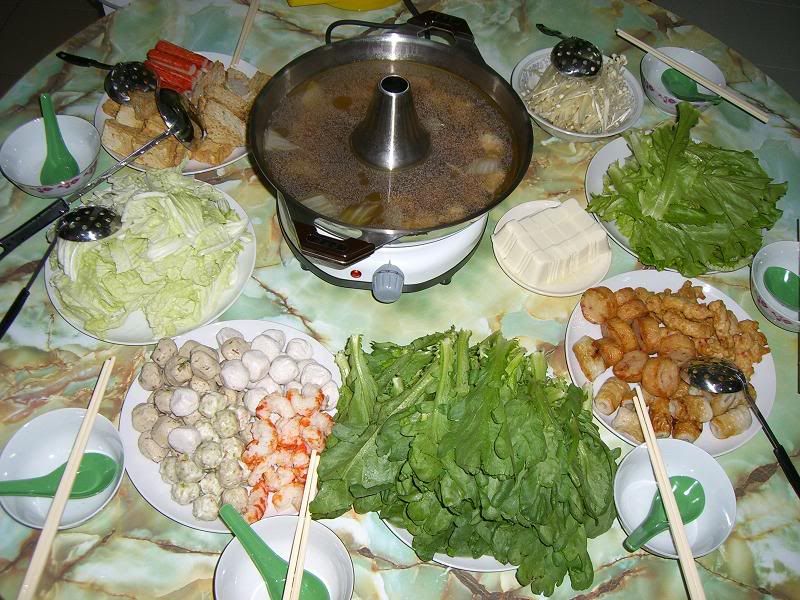 Helping ourselves with the feast~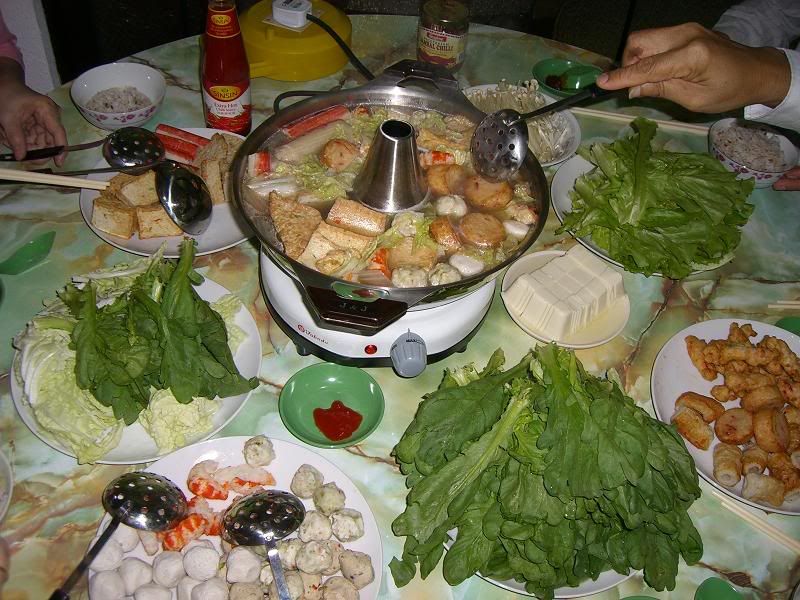 And... *BURP* =X Still got so much leftovers!!!
Our yummilicious CNY goodies at home
The stuff (my big pink cup inclusive!) on the coffee table in our living room.
My parents bear not open the nicely packed Bengawan Solo goodies that I bought! Keke~ And the oil-less cashew nuts were fried by my parents' friend. He's really good at it and we always love his yummy cashew nuts! He always give us in a used coffee powder bottle like this every year. Those cashew nuts are really really good!!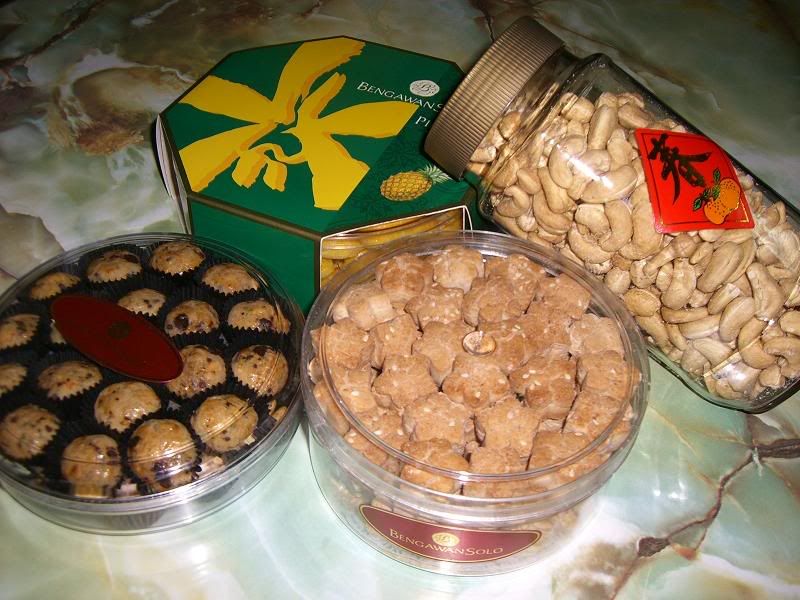 My dad went out for a brief walk and came back with these 3 goodies on CNY eve. He bought them at 3 for 10 bucks... it's a steal!!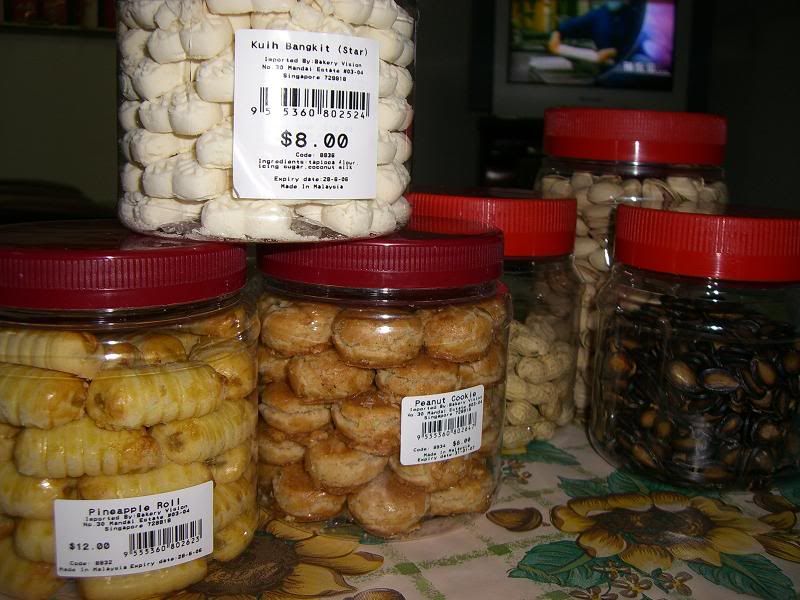 I bought the Bengawan Solo goodies and everything else here except the tin of chocolates.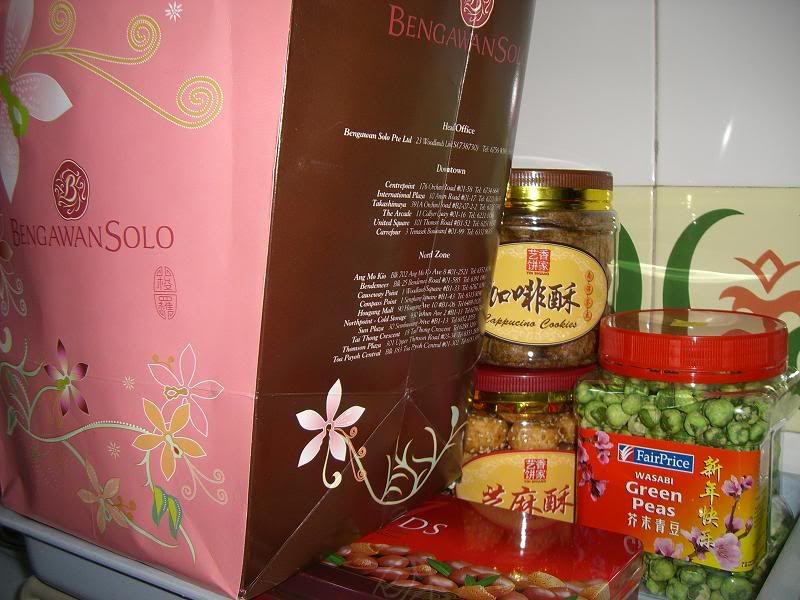 CNY Day 1 (29 Jan 2006)
Brunch at Grandma's place - it's the same for every year's CNY Day 1 for as far as I remember!
Too many of us so there were 2 tables, and many many rounds! =P
Dessert by my first uncle's wife - yummy longan almond jelly. :D
CNY Day 2 (30 Jan 2006) - Lunch
We went to my auntie's (Mum's sister who's also vegetarian) place where we had another round of steamboat for lunch. Here's the preparation~
And more preparation~ It's the same steamboat lunch at my auntie's place for every year's CNY Day 2 after my maternal grandparents passed away...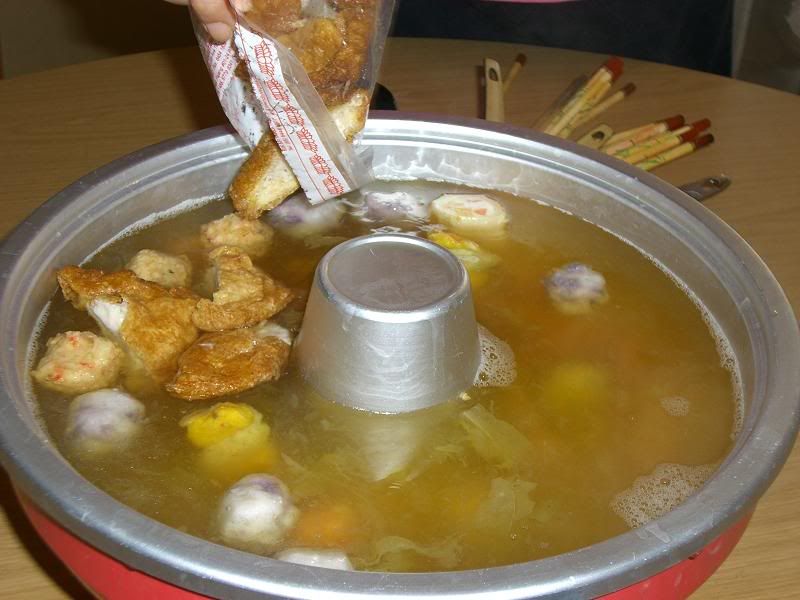 Yummy!
I love those special chilli that my auntie bought... I always eat a lot a lot of those chilli!!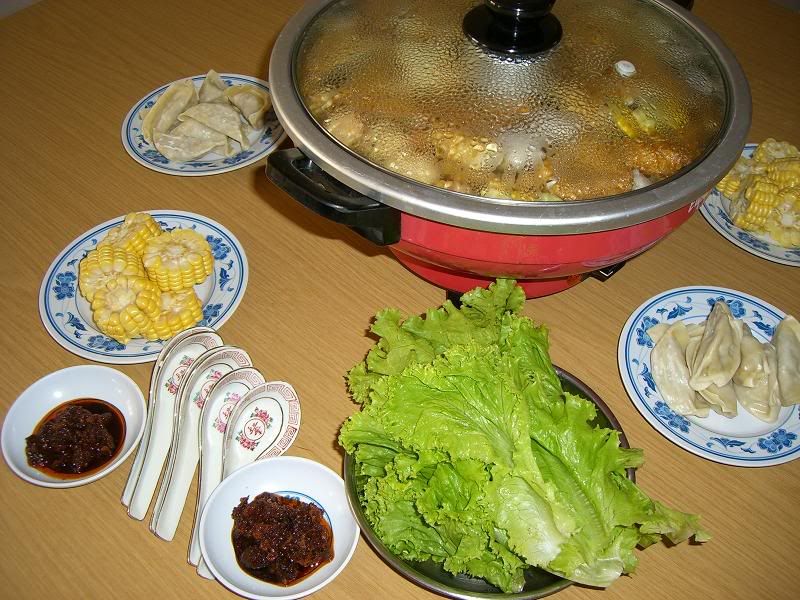 The cute vegetarian fishcake in my bowl of brown rice. =)
So much stuff! So much veggies! So yummilicious!!! *drools*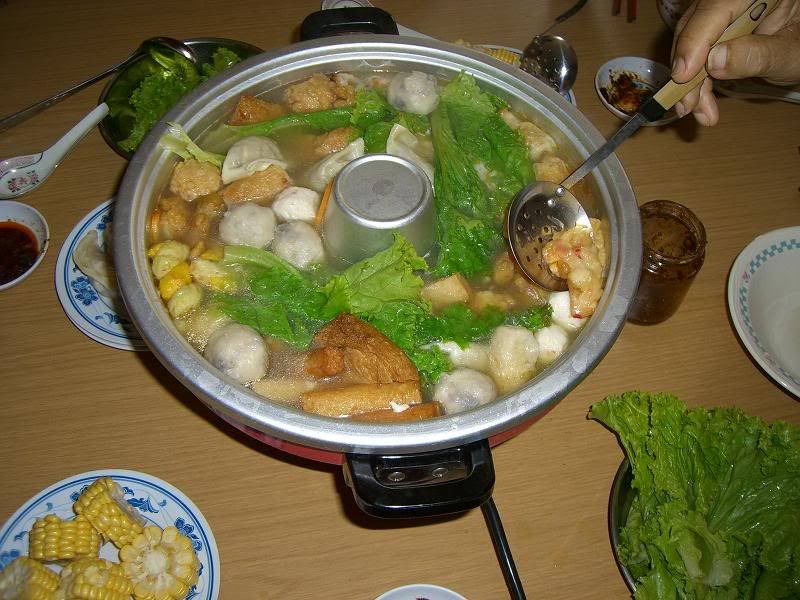 At my auntie's place it's rather special - she only put in the 'dong fen' and straw mushrooms towards the end of the session...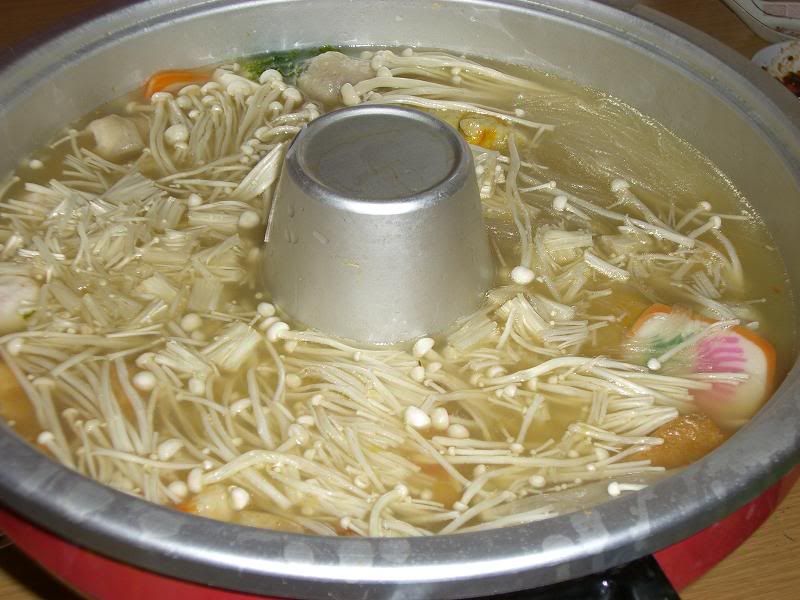 And we had yummy 'dong fen' and straw mushrooms in soup! Mmmmmm~ After all the cooking, the soup's really really nice!!!
CNY Day 2 (30 Jan 2006) - Dinner
It's the 2nd steamboat meal at home in our entire lives for my family~
My mum's so addicted we had 2 steamboats in a single year!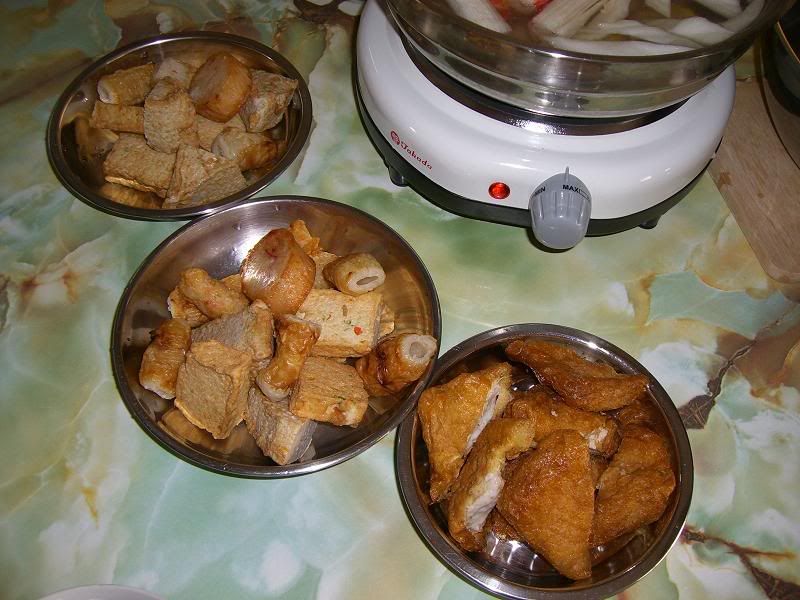 Actually it's cos there were leftover steamboat stuff and my baby bro's girlfriend coming over so we had another round of steamboat for dinner.
Here's my 3rd round of vegetarian steamboat in 2 days but still as yummy as ever!! (^_^)v