Week 5 in Japan (1st - 7th August 2005)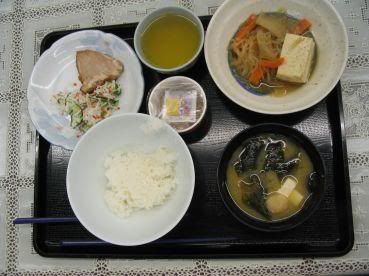 Monday: My breakfast and the normal non-vegetarian breakfast. Got nato again!! Hope it'll become a standard. Nato and raw egg with rice is Japanese traditional-style breakfast. When I stayed in business hotel for my first training in Japan I saw lotsa Japanese eating this way in the restaurant where we had breakfast. I'll skip the raw egg though. Haha~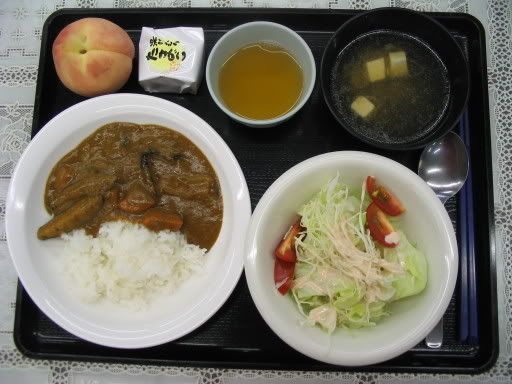 Monday: My curry dinner with a peach and a cream pie dessert.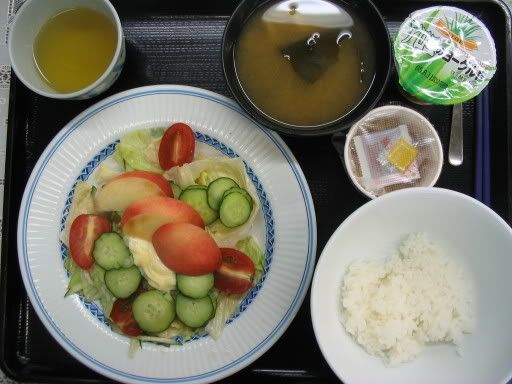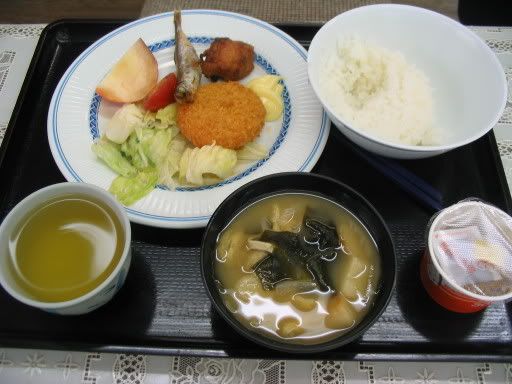 Tuesday: My breakfast and the normal non-vegetarian breakfast. Yea~ natoooooo! Unlike most of our non-Japanese colleagues, a Singaporean girl colleague and I luuuurvee the gooey sticky nato with rice. *yum* Ermmm... are those slices of leftover peaches from last night? =P The aloe vera yoghurt is reaaaal gooooood! It's uber smooth and yummy... mmmMMmmm~



Tuesday: Yummy! I finished everything... the watermelon is soooooooooo juicy and sweeeeeeeeet! But look... lotsa seeds too. =P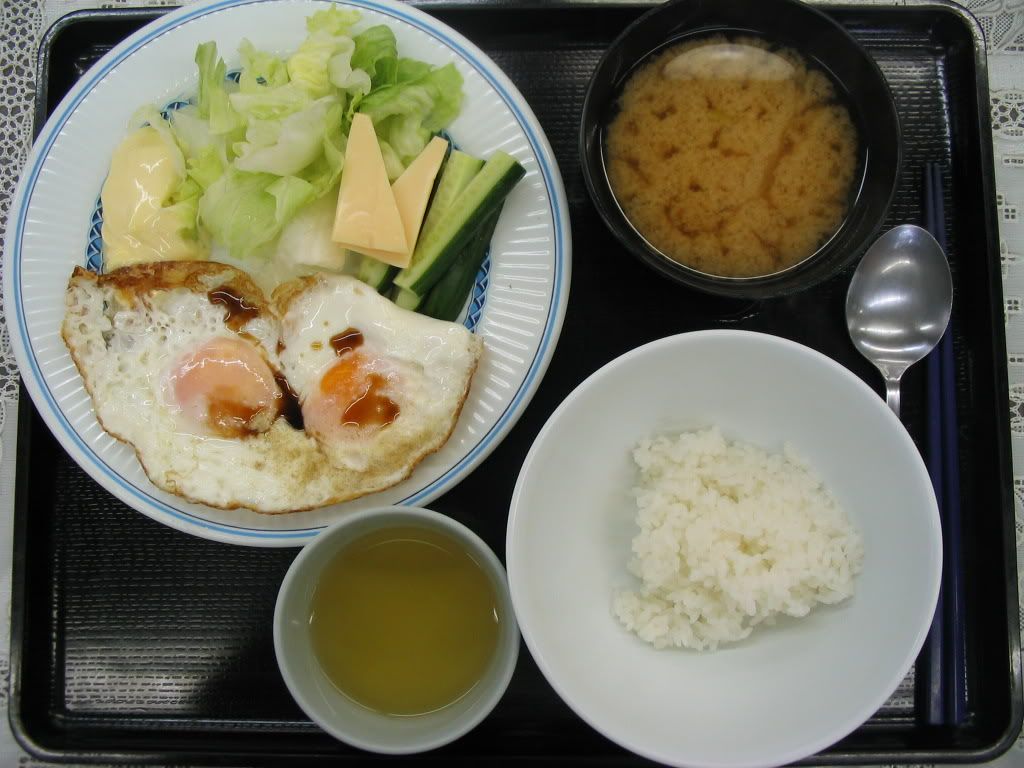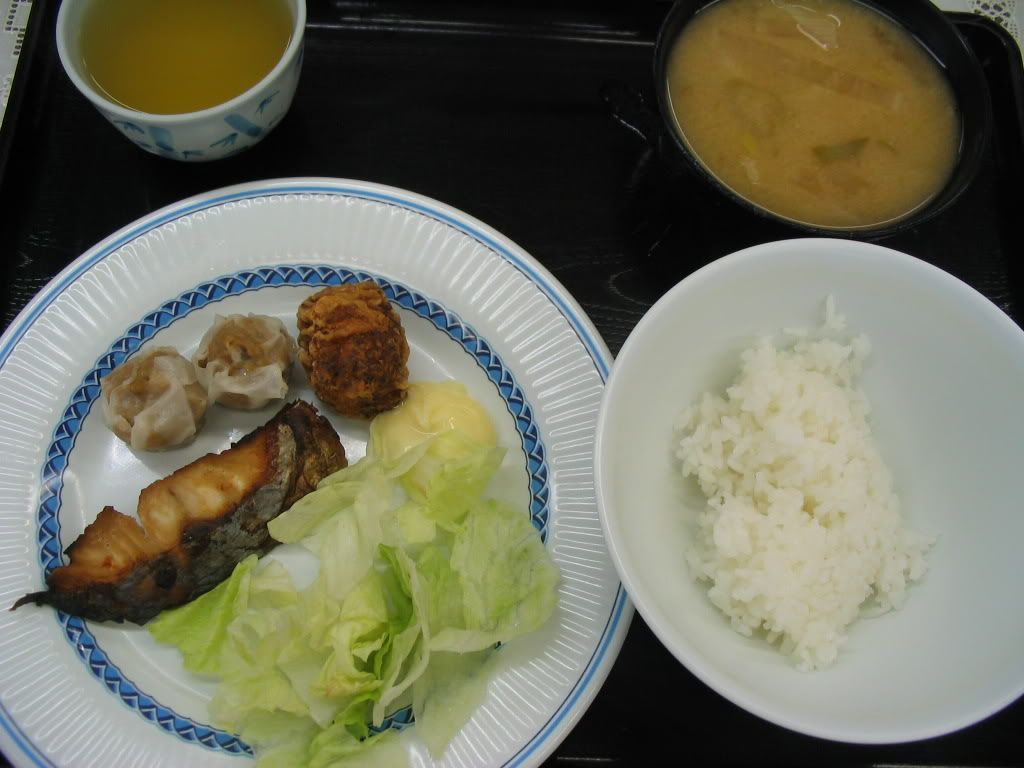 Wednesday: I actually think my 2 sunny-side-ups with cheese is a better breakfast than the non-vegetarian one! =P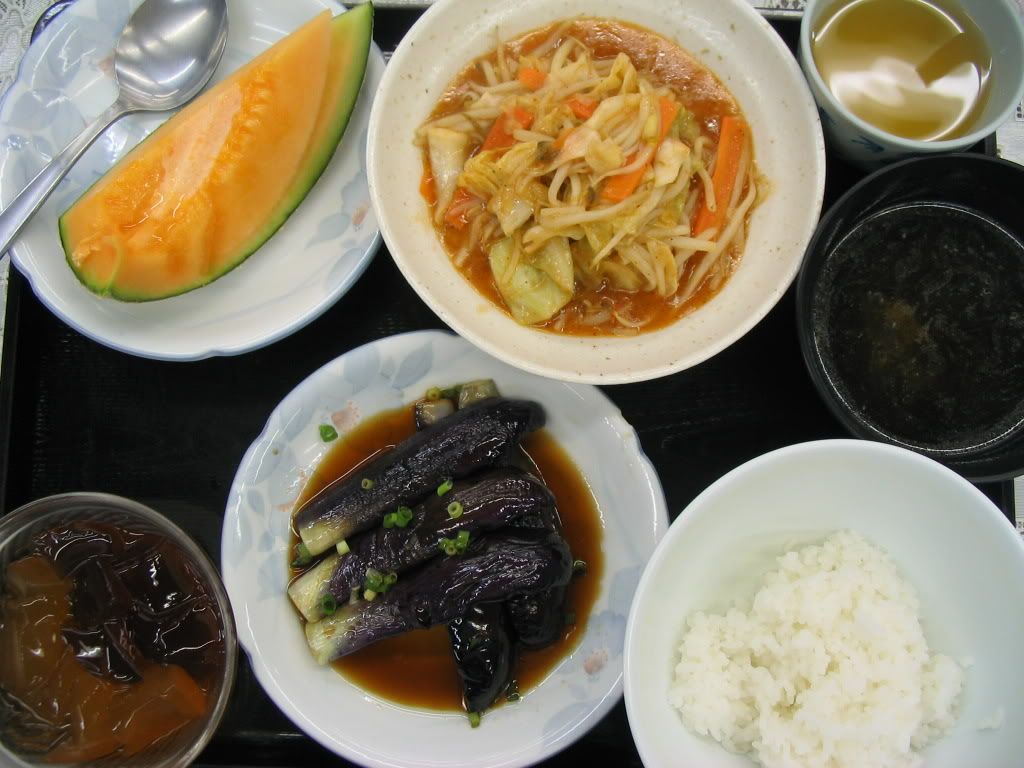 Wednesday - dinner.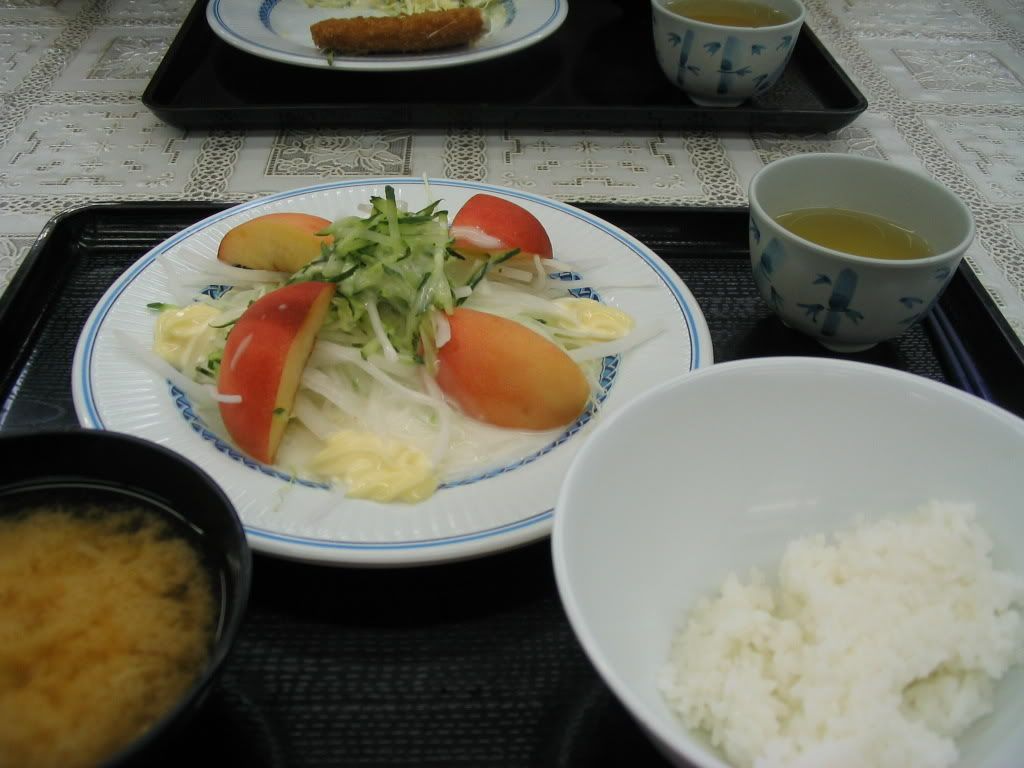 Thursday - breakfast.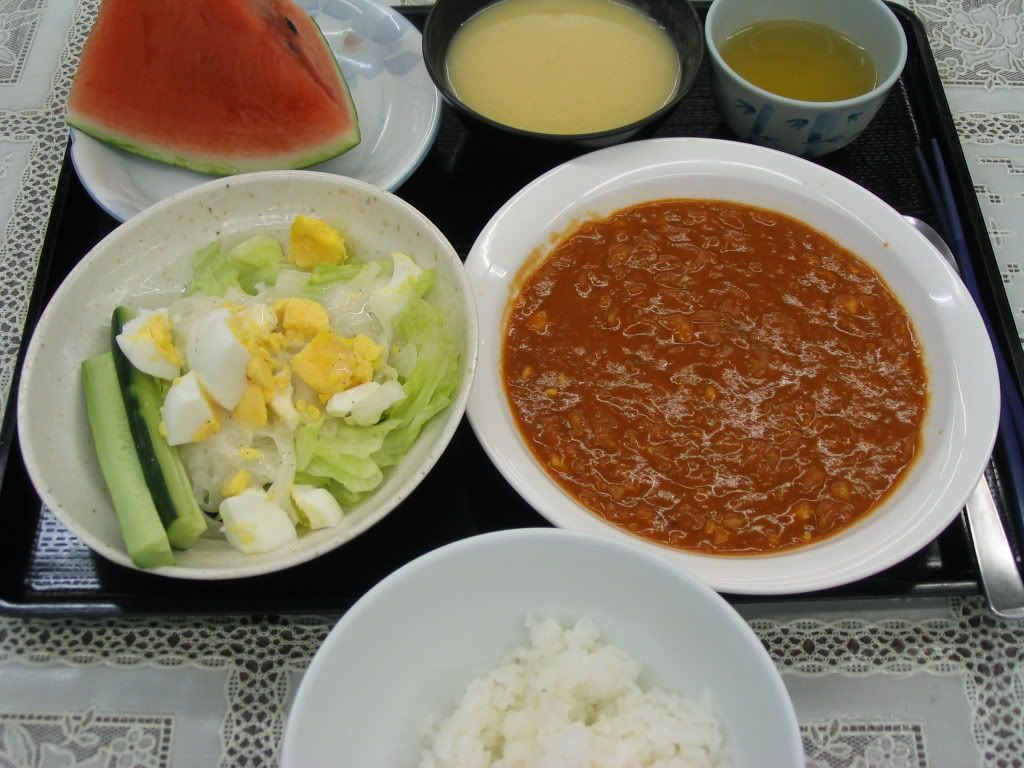 Thursday - dinner: vegetarian and non-vegetarian.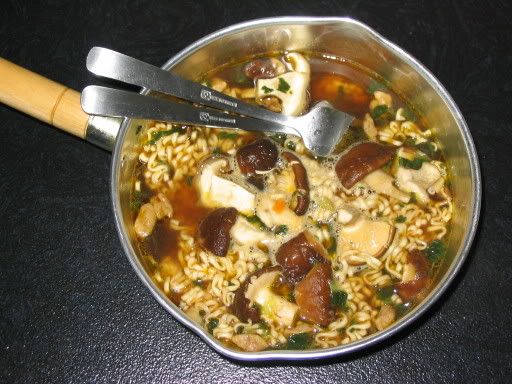 I cooked a sumptuous supper of instant noodles with fresh shitake mushrooms on Thursday! It's my last week in Japan, gotta finish up my stocks somehow...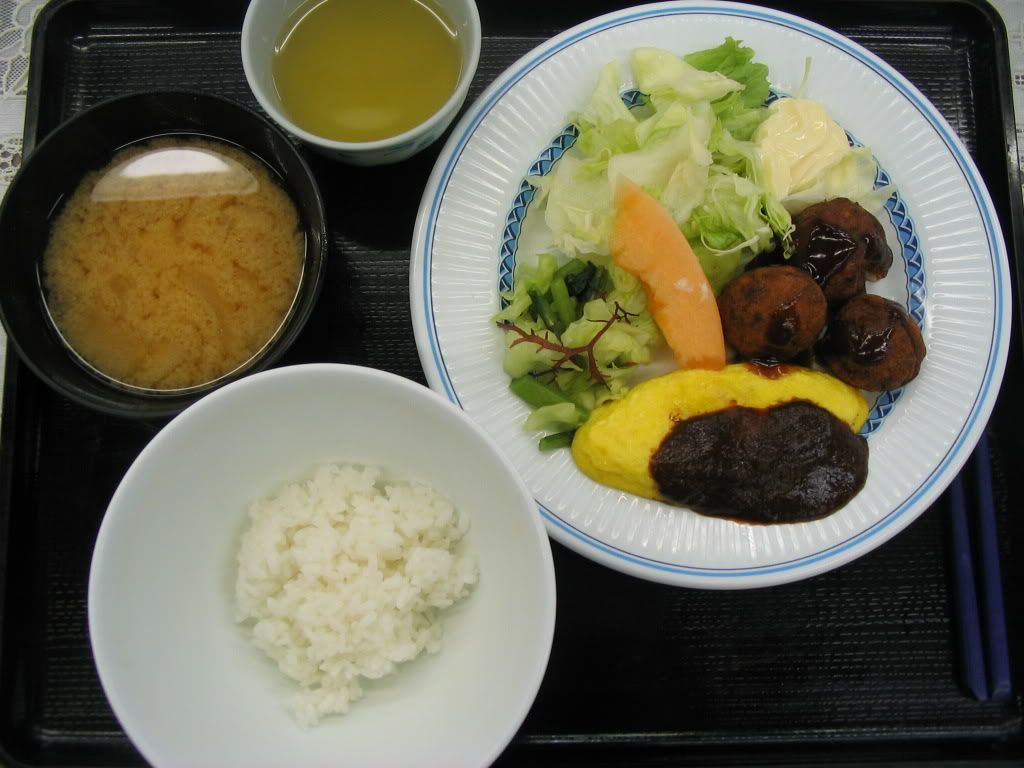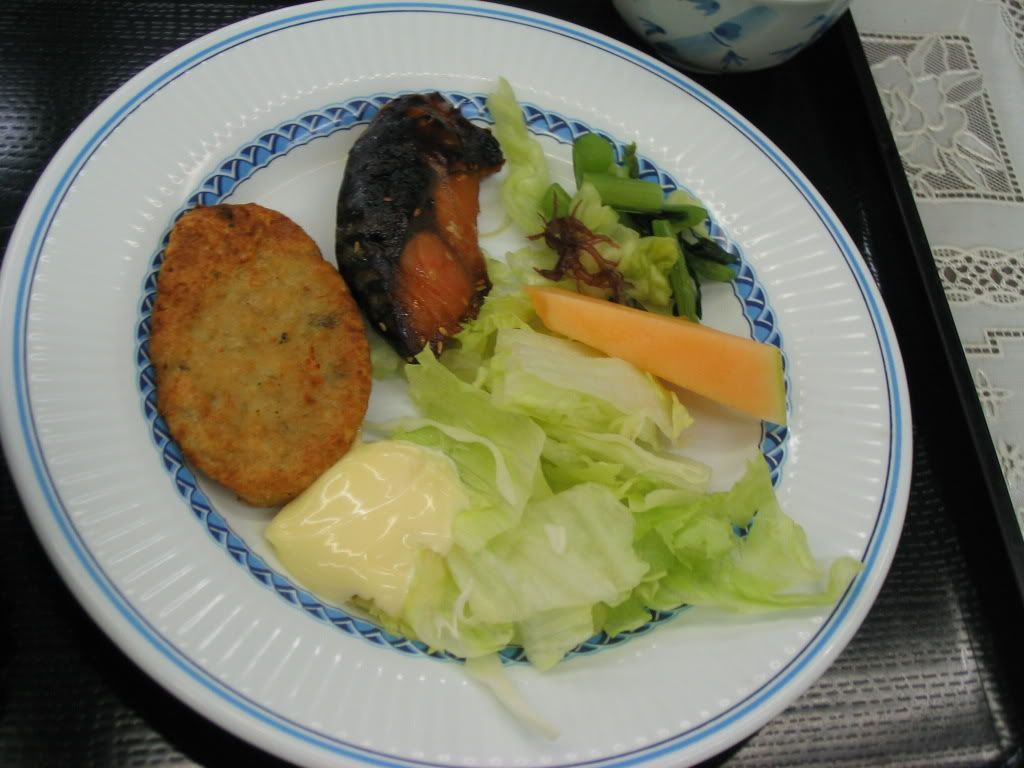 Friday: I still think my breakfast is more sumptuous than the non-vegetarian one! =D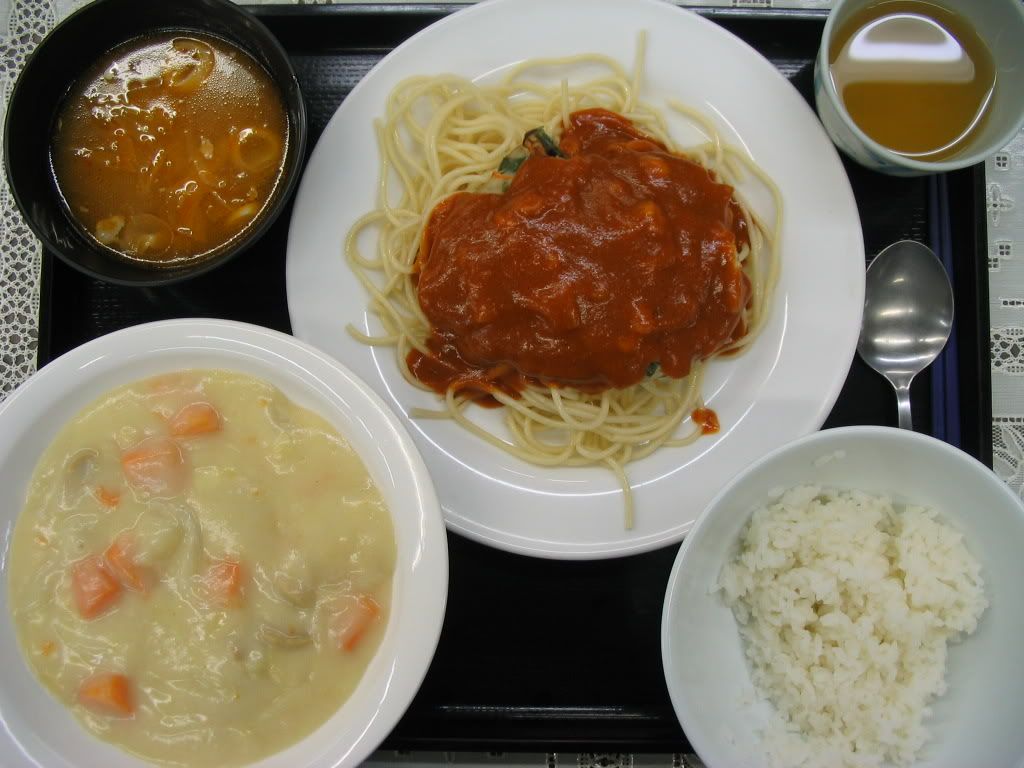 Friday dinner... our last in the dormitory, which was very filling with pasta, rice and a large dish of super creamy veggie stew~

Final Weekend in Japan
I'm sorry that in my final week everything's in a rush so I couldn't do a proper writeup then and now it was too long ago so I couldn't recall what I wanted to comment about the food as well... ごめんなさい!

On my last Saturday in Japan, I went to Asakusa and Ueno alone. My Japanese colleagues were impressed because it was a very tedious trip and required a lot of changes from train stations to train stations, and I - a foreigner - actually dared to travel there from Atsugi, and all by myself! I bought a sandwich at a convenient store for lunch. In Japan, you can find all sorts of food stuff at the convenient store!!!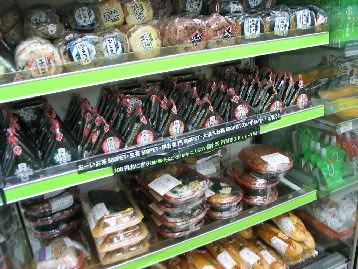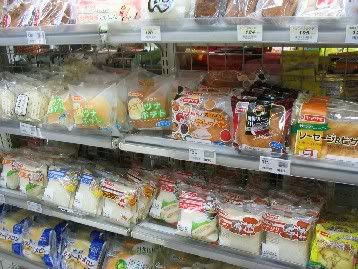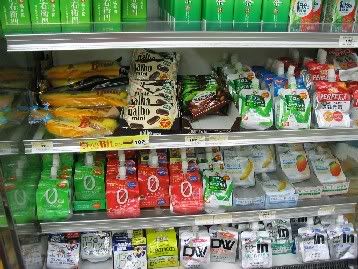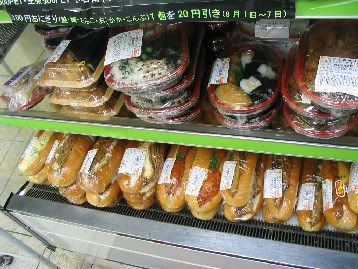 On Saturday evening I met some of my Japanese colleagues for the last time to watch fireworks together at Atsugi. The fireworks there were very nice! The fireworks display was long and there were all sorts of fireworks. What an eye-opener!!! We bought snacks and drinks and had a picnic while watching fireworks. After the fireworks they brought me to the drinking place where we went for party on my first Friday in Japan.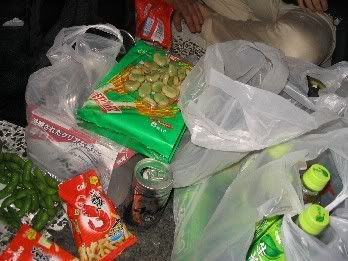 Sunday was a blur... we took a cab to Sagami-ono bus terminal where I bought a MacDonald's Happy Meal for breakfast while waiting for the bus.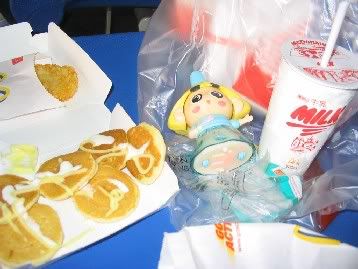 The bus brought us to Narita Airport, where I bought more food from the convenient store. Lunch was onboard the flight which brought me back to Singapore. Finally after 5 full weeks... home sweet home!!!

Please look forward to more entries on our local food and my mum's homecooked meals! Cheers~~~ (^_^)v


Week 1 | Week 2 | Week 3 | Week 4